Welcome to the Class of '65 website!!
If this is your inaugural visit to the site, please click on the First Time Visitor link above, to see how to get access to the site, and be able to fully participate.
Matt Dominy
Winter on the Pond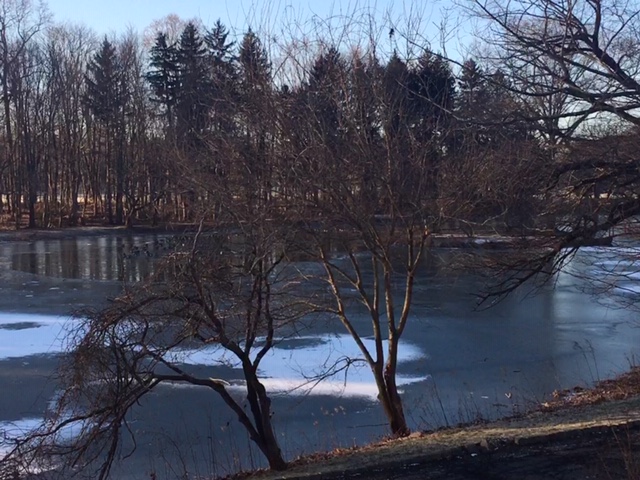 Credit - Diane Guvenis
Edith B. Eglin H'52 '65 '66 '67 GP'19 Scholarship Fund

For those of you who haven't heard, Tony McAuliffe '76 has established a scholarship fumd in Edie's name. Below is a note I got from Tony this morning, offering an opportunity to contribute to this fund. I thought I'd share it with you all, so that you would have the opportunity to participate.
I invite you to join me in honoring the incomparable Edith Eglin by contributing to the Edith B. Eglin H'52 '65 '66 '67 GP'19 Scholarship Fund. Last year my wife Jenny and I established the fund with a $100,000 gift. Today we are offering a two-for-one match for gifts to the fund made now through March 31.

A one-year PG experience at Lawrenceville was a pivotal moment for me in countless ways. More financial aid opportunities would allow an impressive variety of talented students the benefit of a Lawrenceville education.

Please click here to make a secure gift now or call Maureen Ehret on 609-895-2192 to discuss your support. By the way, Edith is delighted about this new fund.

I hope you will participate in celebrating her legendary warmth, wit, elegance and spirit.

Sincerely,
Tony McAuliffe '76