The Great Class of '65 welcomes John E. Gore Jr. H '61 '64 '65 and COL David Schorr H'65 '88 '97 '02 P'80 '82 '88 GP'97 '09 '12 '17 as Honorary Members. Click HERE to read their letters to us
'65 DID 55
Thanks to the 32 classmates who took time to stop by our virtual reunion!
The photos below are from Rob McClellan, and are screenshots from Zoom of all of the participants. As you can see on the timer below, it'll be a while before we get to be physically together, but it was great to virtually connect yesterday.
We did acknowledge our two new honorary classmates, John Gore and COL Dave Schorr. We will more formally recognize them next year, but they joined yesterday.
Looking forward to next year. As soon as firdates for Alumni Weekend 2021 are announced, we'll let you know!!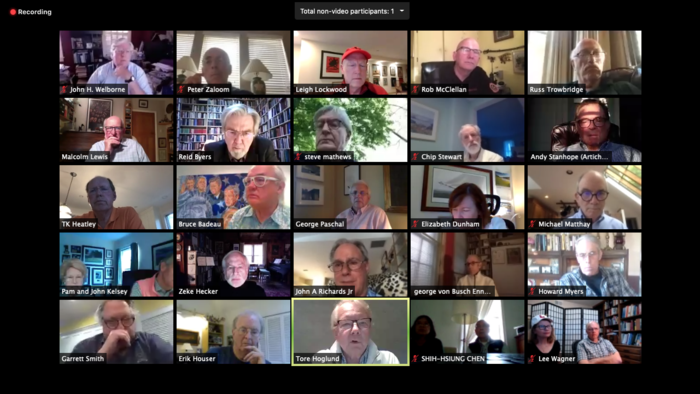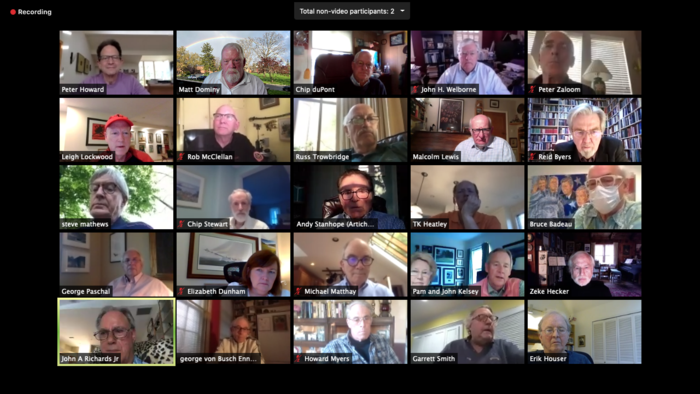 Look at us Now!
Thanks to all who submitted photos for our Virtual 55th Reunion. You can see how much everyone else has aged HERE
If you click a picture the identity of the subject(s) will be revealed. If you click the arrow on the top right of the photo, you will scroll through all pictures and see the captions.
If anyone wants copies of all of the photos I have a .zip file available. Let me know at matt@sd2az.com